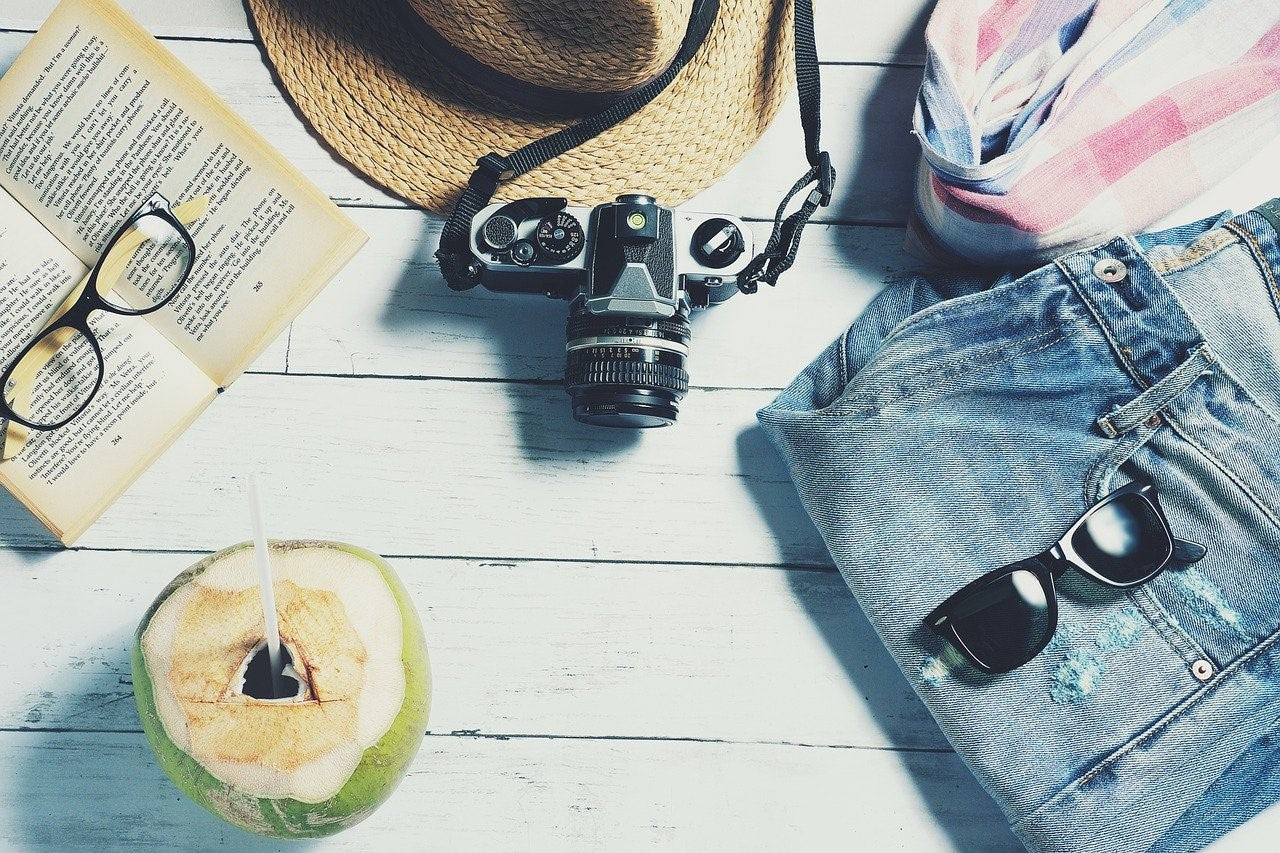 Want Inspiration to Travel? You Should Not Miss Watching These Bollywood Movies!
This past year has taught us the importance of all those trips we took in our childhood! Even if it was to a religious place or a village without WiFi. Times have changed and our expectations from vacation have shot through the roof. Watching people's throwback posts or your own Instagram/Facebook memories does not help with the FOMO at all! If you relate with anything above it is finally time for you to plan a trip once it is safe to do so. Till then, here are Bollywood movie recommendations for travel. Experience armchair traveling at its best.
Pro - tip: Read till the end for some great travel merchandise ideas!
Zindagi Na Milegi Dobara (2011)
Need we say anymore? The beautiful landscapes of Spain and Portugal (and Hrithik Roshan) just add to the beauty of the story. I learned about the La Tomatina festival for the first time because of this movie! So obviously, this movie is the sole reason we all want to go on a trip with our childhood best friends. Now it is up to my mom to let me go *sobs*
Dil Dhadakne Do (2015)
Cruising on a million-dollar ship and finding the love of your life?! Sign me up!! We follow the cast on their picturesque journey through beautiful locations like Spain, France, Italy, Turkey, and Istanbul; all while sailing across the picture-perfect Mediterranian sea. Also fun fact, the feet tapping beats and catchy steps of the song Gallan Goodiyan was a single shot of five minutes. The talent is impeccable!
Yeh Jawaani Hai Deewani (2013)
If there is one thing Bunny taught us apart from never giving up on your love, it is to travel like no other. This movie boasts the beautiful landscapes of Manali, Kashmir, and Udaipur. The song shot in France is equally stunning. This movie made us realize what kind of a Holi, holiday, and friend group we are missing! Let's not forget Aditi's lavish wedding. That's a dream for all out there.
Dil Chahta Hai (2001)
A movie that redefines friendship and certainly invented the whole Goa trip craze. The fort they shot the iconic shot on, the Chapora fort of Goa continues to be called the "Dil Chahta Hai fort" to this day. And who can forget the beautiful beaches and roads of Goa we now long to be on at this time? Legend has it that college students are still making plans to go on a trip to Goa one day. Tough luck my friend!
Tamasha (2015)
This movie gave us the feels, the songs, the realizations we want to have, and of course; the trip we want to take. A fun filled vacation in a sunny and tropical place is what we all wish for and the French island of Corsica will fulfill all those wishes. You will find peace and serenity amidst the tranquil turquoise waters and breathtaking adventures. Perhaps you can even find a companion to be "matargasht" with there!
Pro-Tip: Get Your Own Travel Merchandise Online
Feeling inspired enough? If you really want to travel Bollywood-style once the pandemic subsides, then you need to have your own little travel merchandise! Start with getting a personally printed passport holder online here.
Bon Voyage!