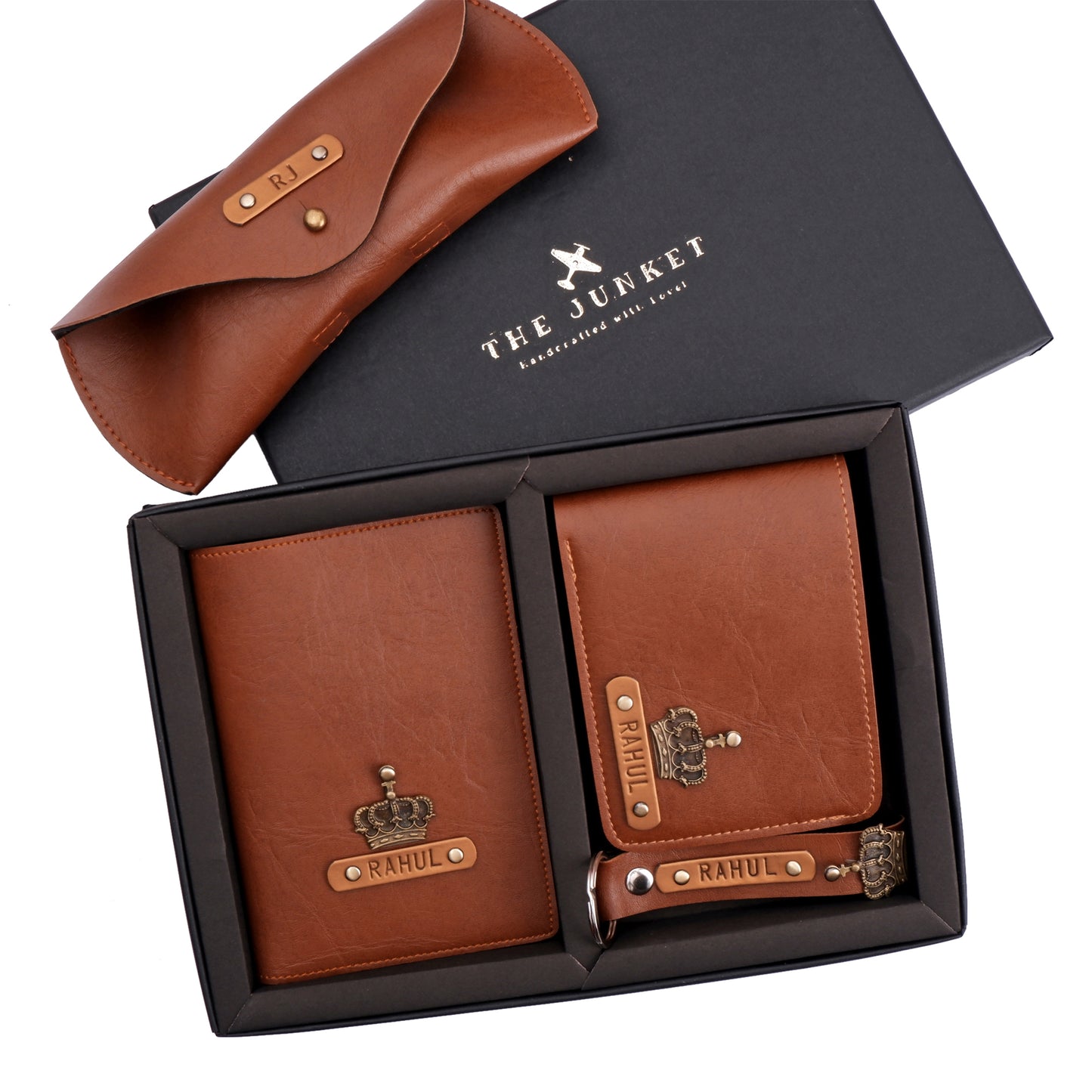 The Knack of Memorable Corporate Gifting: Getting it Right
Corporate gifting is not supposed to be just a formality, it can indeed be memorable. Remember - employee & vendor satisfaction is the key to getting the most dedication from them in work. So, why not give them something personalized, something different from all the corporate gifting kits that their peers receive (and give them a chance to show off on social media), and something that gives you the best value for money? 
We at The Junket have cracked the code for memorable corporate gifting. If you are new to this aspect of gifting or want to just level up on your previous corporate gifting, here are some knacks to know to keep it thoughtful and memorable:
1.  
Support their Passion
Let's admit it, the majority of employees in your company would love to travel. Chances are they might be sketching their next trip right now and preparing you a hopeful leave letter! Thoughtful gifting supports their passion for travel (or such common passions) and gives the message to the employee that as a company, you care about their likes and well-being too. It's a good way to promote a toxic-free, and healthy work organization environment.
To help you get started - you can choose from a variety of passport covers, luggage tags, and travel folders from The Junket which can be personalized to include even their name!
2.  
Give What Is Useful to Them
Let's admit one motive of corporate gifting is to spread the visibility of the brand, but that's even better if you give your employees something with a high frequency of use. It may sound cliche but a sling bag, or accessories pouch is still one of the best choices for women, and a wallet, or card holder trumps for men. To add to that, if it is of high quality, and personalized, they are going to switch it to them on the same day they receive the gifts!
The Junket has a large collection of high-use products from pouches, to wallets to keychains, all of which can be customized and are of the highest quality.
3.  
Focus on Quality
You must ensure that your gifts reach a certain standard and quality - it directly resonates with the quality provided by the company and the care you show to your employees. Trust us on this, company gifts are going to be very commonly used by your employees and it needs to last long because after all, they also see it as a token of appreciation for their work at the company.
Keeping this in mind, Junket's products are made from the highest quality vegan materials that can withstand rough and tough usage, built to last for years.
4.  
Personalized (but for them)
The majority of corporations gift a set of items that bear the company branding on it, but a step further would be to include the employee's name too! This could be an extremely small step but goes a great way to have an emotional connection to the product. It gives them the feeling that the company has individually recognized them out of the sea of employees, and that is indeed a positive feeling!
The Junket's products can be customized in fun colors and the name of the recipient can be included on every item.
5.  
Stay Ethical
You need to understand the origin of your products before you gift them to your employees. As a business, no matter the size, you must stay conscious of environmental and societal issues. Choose products that are not detrimental to the environment, like those which are vegan. Gifting products that are created from harmful practices can associate the same with your company and brand, which is not a good sign.
The Junket's products are made of cruelty-free non-leather (but giving the texture and feel of leather) and are 100% environment-friendly.
Want to up your corporate gifting game? Choose Junket's affordable and wide range of personalized products that crack the code of memorable gifting. Browse them on the website - https://thejunket.in/ and join the wagon of companies like McKinsey & Company, Bain & Company, Amazon, and others who have gifted through The Junket.