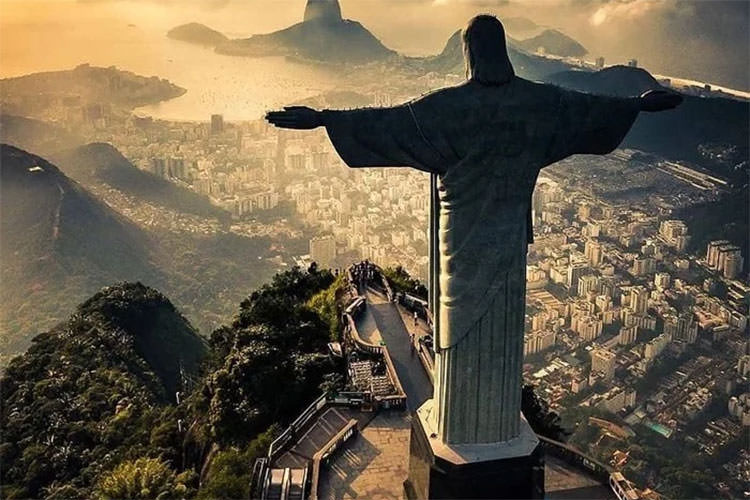 Travel Visa Free to Brazil
Ola !!!
Time to fly to Brazil.
Soon, Indians will be able to visit Brazil without a visa for a period of 90 days.
The first few things that comes to mind when someone mentions Brazil is the great Amazon Forest and their national football team.
Home to the Amazon rainforest, spectacular Christ the Redeemer statue and the Iguazhu falls amongst others.
Brazil has it all. From nature to nightlife.
We have curated some of the Top Places to visit in Brazil.
Rio De Janeiro
It's the heart of Brazil. From mountains to thumping nightlife, the amazing Copa Cabana beach. RDJ has it all. The famous Rio Carnival takes place in the month of February is a must watch.
Iguazu Falls
It is one of the worlds largest waterfall and is spectacular. It plunges into Iguazu river and is straddles 2 countries Argentina & Brazil.
Sao Paulo
It's a throbbing concrete jungle and is one of the largest cities in the world. It has a lively nightlife and one of the best places to shop.
Salvador
Its Brazil's capital of happiness. It was once the colonial capital of Brazil and one of the oldest cities of the entire Americas. It has an active outdoor street life. Its situated on a coast and offers plenty of options for beaches and surfing.
Buzios
Want to escape the city for a day. Its just 2 hours from RDJ and is a paradise of outdoor lovers.
Brasilia
The capital of Brazil is a perfectly planned city laid out in the shape of an airplane. Each part is a different district, from commercial to government and residential.
Manaus
It's a gateway to the great Amazon forest. It has got 2 rivers running parallel without meeting each other. It's nature wonder.
Amazon Rainforest
Also known as Amazonia. It covers a size of 7m Km2. It's the biggest rainforests in the world and is known for its diverse flora & fauna. You can reach Amazon from Manaus and book a tour from here on.
And if you are planning to travel to Brazil, you will definitely need a Passport and to protect that we have beautiful Personalised Passport Folder, passport wallets etc. 
Do check out our Personalised Passport Cover which are made of Faux Leather and personalised as per your choice. Pair them up with matching Luggage Tags and other accessories made using vegan materials.