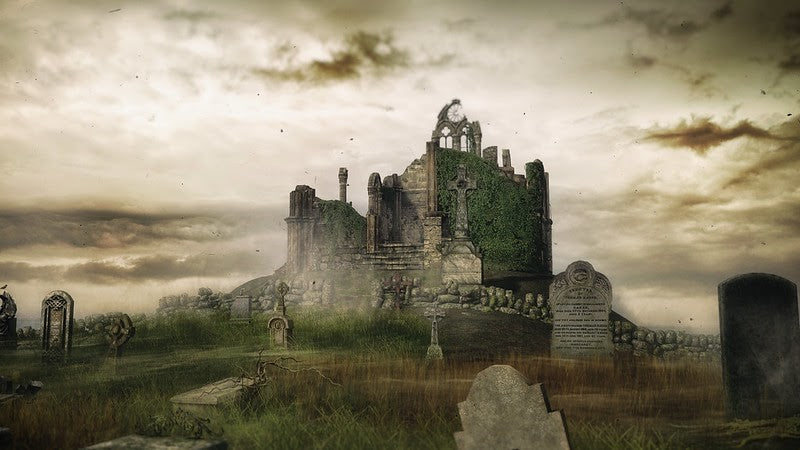 5 of The World's Most Haunted Places to Visit on Your Next Trip
If you are a fan of spooky places and interested in exploring some of the most haunted places on earth, you don't need to look too far, because we are here to help you. We bring to you 
5 of the world's most haunted places to visit on your next trip.
We all love to experience new and weird things, don't we? And the world is always filled with new things to try. The world's waiting with arms wide open for you. All you have got to do is decide what you want to explore first. 
And for what it's worth, we can help you plan your next trip if you are falling short of ideas. So, how about a trip to the world's most haunted places? 
Felt chills down your spine already? Now imagine, how would you feel when you visit the scariest places in the world for real? 
Well, if you are a fan of spooky places and interested in exploring some of the most haunted places on earth, you don't need to look too far, because we are here to help you. We bring to you 5 of the world's most haunted places to visit on your next trip.
Note: These places aren't for the chicken-hearted. You might also get to experience something supernatural, if lucky enough. 
1. Islands of the Dolls, Mexico 
Located just south of Mexico City, with a name as spooky as "islands of the dolls", it indeed is the world's most haunted island. Known as Isla de las Munecas, this island is filled with terrifying and decapitated dolls hanging all over the place. 
And the story behind these scary hanging dolls is far more terrifying than the dolls themselves. 
Local legends say that a girl was found dead in mysterious affairs years ago and now these dolls are possessed by her spirit. She was a poor soul gone too soon. 
Note: The dolls move their heads and arms in the dark, and even whisper too. Dare to visit this disturbing site yet?
2. Stirling Castle, Scotland  
What was once home to the Kings and Queens of Scotland, is now deemed a haunted site. Well, most of the castles in Scotland are said to be haunted by several ghosts, but Stirling is the scariest of them. History has it that paranormal activities are deeply rooted within the ancient walls of this castle. 
There are reports from tourists spotting an other-worldly Highlander soldier fully dressed up roaming the castle grounds. And if this isn't scary enough, watch out for the most feared ghost- the Green Lady; the herald of misfortunes.  
3. The Tower of London, London
This is one of Britain's most haunted locations, and a must-visit if you are looking for the scariest places in the world to visit with a gruesome history. In its 1,000 years of history, the castle has seen it all, from torture, tragic executions to murder. 
It is one of the bloodiest execution sites in London and is known to be haunted by the eerie ghosts of the dozens of prisoners who were being held in the tower. 
Note: Watch out for some famous ghostly figures like Anne Boleyn; former England Queen who was beheaded on orders by her husband King Henry VII. 
4. Hoia-Baciu Forest, Romania 
Located on the northern border of Romania, this forest is your answer to "what is the most haunted place on earth". And if you want chills down your spine, know that this forest is also known as the "Bermuda Triangle of Transylvania". Now you can imagine how mysterious and scary this forest can be. 
Once you enter the forest, you will find yourself surrounded by a spooky aura. 
5. Bhangarh Fort, Rajasthan 
One of the most mysterious, spine-chilling places in India is the Bhangarh Fort in Rajasthan. Imagine a place being so scary, that entry after sunset is restricted. Well, that's Bhangarh Fort for you. 
Famous for its paranormal and ghostly happenings, this is one must-visit site in India. There are many scary stories associated with the past of this fort, that scare off people about what lies within and how it has been haunted for generations. 
Right now two stories are still surviving, and if you would like to know them, it's better you hear them when you actually visit. We must not spoil the fun for you!
Now that you are all set with the most haunted places to visit, what are you waiting for? Pack your bags, get your passport ready, and fly off! 
Wait hold on, before you take off, just drop by our website and check out the amazing range of passport covers we have for you. 
We are sure they would add a style to your vacation, you want to why? Because our passport covers have got that classic leather finish. And you can also get them personalized. 
Have a spooky vacation!!