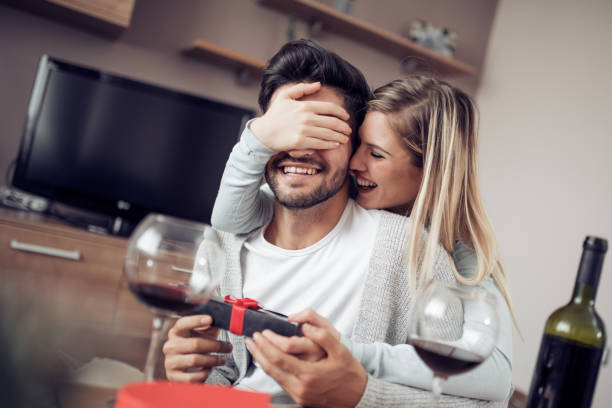 Do you love receiving gifts? Well, who doesn't? In India, every month we have some or other festivals which do include giving gifts to our loved ones.
Do you love receiving gifts? Well, who doesn't? In India, every month we have some or other festivals which do include giving gifts to our loved ones. We all know the phrase, "the way to a man's heart is through his stomach". But apart from food gifts also swell a man's heart with love and happiness. Giving gifts to men is not that easy as they have a very limited array of likings of accessories or clothing like men's wallets, customized passport holders, perfumes, watches, or t-shirts. So, when we put some extra thoughts into these gifts it shows how much we love them and how precious they are to us.
Among these gifts customized wallets and passport holders can be contemplated as much more useful gifts for men.
Here are some reasons why we should consider giving those as gifts-
Wallets have meaning for themselves, it symbolizes wealth, success, and ability. It represents the conservation of life and health.
Gifts like chocolates or showpieces stay with people for a limited time and get forgotten easily. But a good quality men's wallet stays for a longer time and can be used without getting worn out. It maybe costly but at the end quality matters the most for us.
People traveling daily carry with them several cards, cash, and receipts for various reasons. Just keeping them in pockets makes them more crumbled and makes the pockets of the trousers look ugly. Wallets add an aesthetic look to our attire. Finding the cards, cash, and receipts neatly kept in the different compartments of the wallet makes it easier for people to access them, and at the same time creates a smart turnout.
Personalized or customized wallets represent how much we care about the person as we try to design them in a way that will match the person's personality.
Passports are very easy to lose if not kept safely. So, a customized passport holder is the right choice of gift for those who have to travel a lot.
But instead of buying them separately, one should buy the men's combo as it would make a much greater gift.
Among the men's combo-
A Jet Setter Combo – For men
Men's wallets and keychain with Rakhi Combo,
A passport cover and keychain combo; can be considered given as a gift to our loved ones.
Some occasions on which we can give these gifts-
Graduation Day
Father's Day
Rakhi
Weddings
Anniversary
Birthdays
So instead of waiting anymore, it's high time we start choosing our gifts as Rakhi is just around the corner; an occasion just for their brothers and sisters to show how much they love each other.
Frequently asked questions
Q. Should I buy a men's wallet online or should I buy it from a store?
Buying a men's wallet online, is much better as you get a variety of options there, and it's not always possible to visit a store in a busy schedule.
Q. I want to buy a good-quality wallet but at the same time I want it to be environmentally friendly, in that case, what should I do?
It would be better to buy them from online stores that use Faux Leather. Moreover, it is a vegan product and friendly to the environment.