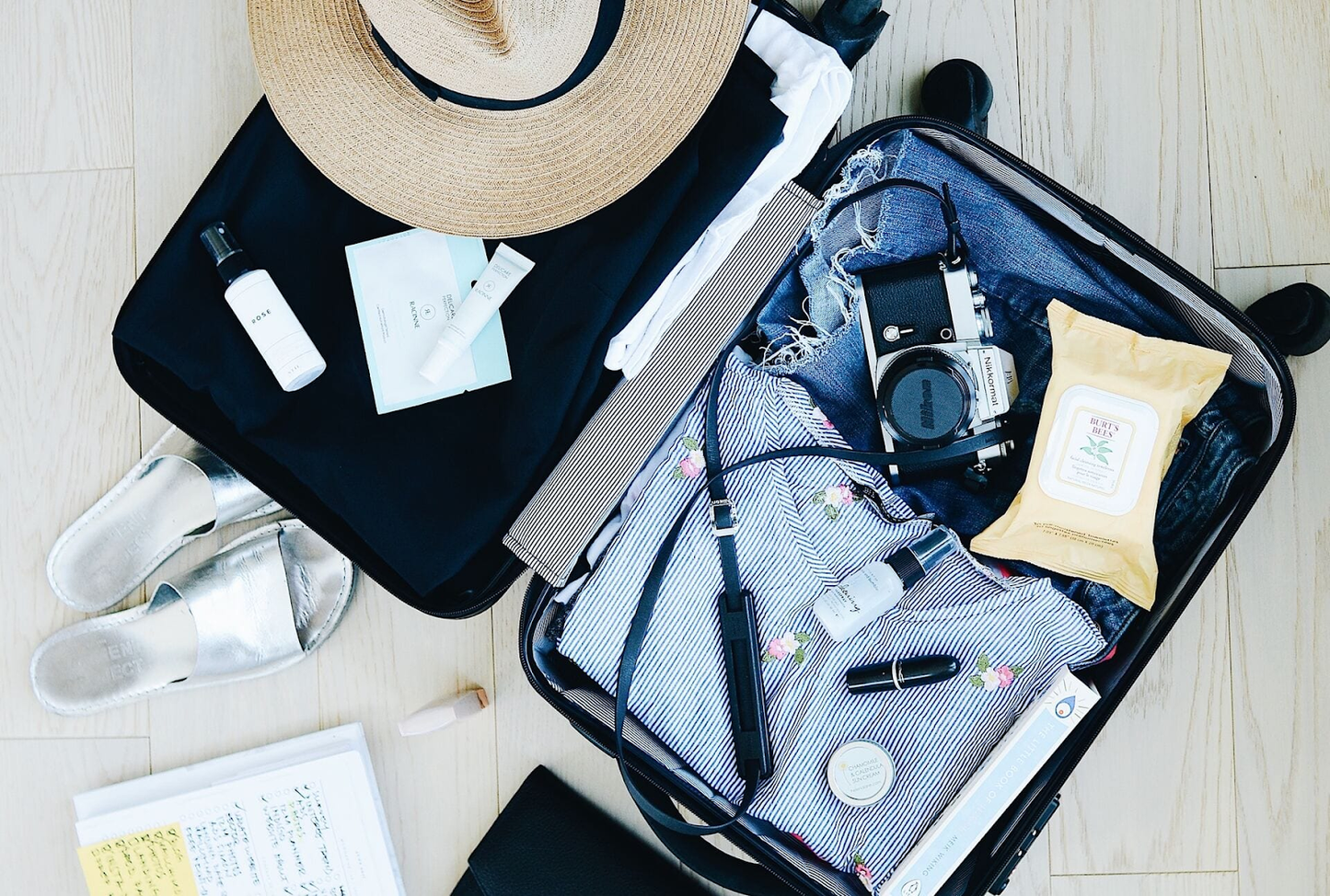 5 useful Travel hacks to use on your next vacation!
Going on vacation is not as easy as it sounds. You need to find the right location and once you've done that, you need to pack appropriately. Summer dresses? Winter dresses? Do I need a raincoat or an umbrella? Should I bring these shoes that I have never worn before but maybe I will on this trip?? Questions and decisions like these have to be tended to in a flash before a trip. It might get overwhelming and forgetting essentials is something that can happen more often than one would wish for it to! 
But do not worry friends! Hum hai na [Shahrukh Khan pose] Quickly go over these very useful tips to make sure you have a fun vacation without having to worry about tiny details!
 1. Keep your loved ones close and your documents closer
We said what we said! There is nothing worse than having your boarding pass or passport wallet lost in your bag when you're waiting to board your flight. Or even when you have a mob of hungry airport travelers behind you at the food court and your card is nowhere to be seen. Rough times. So it is best if you have a Travel folder to keep your passport, credit or debit cards, your boarding pass, and some spare change handy. Additionally, you can also customize them with a quirky charm and a metal tag with your name on it! 
2. Organize your luggage
Raise your hand if you have lost a particular item in your suitcases or duffle bags and you really needed it but ended up finding it after you got back home? *raises both hands* It is the ultimate level of frustration when you know you definitely packed it but now it is in wonderland. This can easily be avoided by organizing your products or items into Travel pouches. You can use different pouches for different things like toiletries, accessories, stationery, makeup, chargers, and other things you may be carrying. 
Pro Tip: While customizing your travel pouches, you can put the name of the category of items you wish to store inside to help differentiate them. 
3. Mark your territory
If I had a dollar for each time I picked up someone else's suitcase from the conveyer and felt completely embarrassed, I'd have enough money to buy several tags for my luggage. Luggage Tags are very helpful as they are identifiable from a distance hence no more humiliation at the airport conveyers! Additionally, they can also contain information like your name and phone number (only if you wish to fill it) which will help the person return your baggage to you in case you lose it. So in either scenario, luggage tags are game-changers and definitely a win-win in our books
4. Get rid of tangles
Get rid of the tangles in your hair and the tangles in your wires and cables! Tangles earphones, chargers, or external cables not only waste your precious time while detangling them but also harm them. The cables can get bent and frayed which will lead to damaged and maybe even broken ones and you will be forced to purchase overpriced ones wherever you are. To detangle your worries and set you free (see what we did there?) we recommend using wire organizers to your rescue. These cute little faux leather organizers will change your life and save you a lot of precious time and money!
5. Carry a Sling
It is always nice to have a pretty sling bag to keep all your essentials in. You can have your travel folder, passport, cards, sanitizer, an extra mask, some snacks, and some money. This is not only useful but can also work as a statement piece to your airport look. You can look as fabulous as ever while having something very practical too!